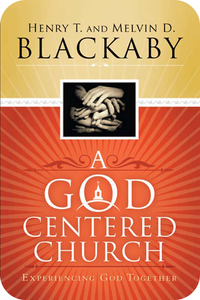 A God Centered Church (ebook)
A God Centered Church (ebook)
Choose the format you need from the drop-down list.
Authors: Henry T. Blackaby & Mel Blackaby
Publisher: B&H Publishing Group
ISBN (10): 0805454675
ISBN (13): 9780805454673
BMI Stock Number: BMI5203
A God Centered Church is the essential sequel to the award-winning Experiencing God, Henry & Richard Blackaby's bestseller on Christian life. Examine how God saves individuals--but places us in community to grow spiritually and to discover his presence in the congregation of his children. A God Centered Church helps churches experience the fullness of life as a congregation, a manifest presence of God in their midst, and a love that could only come from above.
This is the ebook version of Experiencing God Together (Hardback). It has been retitled.
---