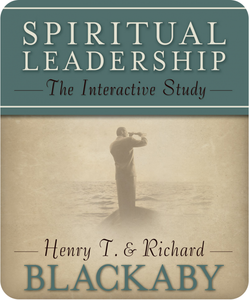 Spiritual Leadership: The Interactive Study (ebook)
Spiritual Leadership: The Interactive Study (ebook)
Choose the format you need from the drop-down list.
Authors: Henry T. Blackaby & Richard Blackaby
Publisher: LifeWay Church Resources
ISBN (10): 0805454748
ISBN (13): 9780805454741
BMI Stock Number: BMI5209
Next to his Experiencing God classic, Spiritual Leadership is one of Henry Blackaby's most highly regarded and best-selling books to date, encouraging leaders in business and church to follow God's design for success. Now, the companion interactive study personalizes the experience of learning the ways in which God develops, guides, and empowers spiritual leaders.
---