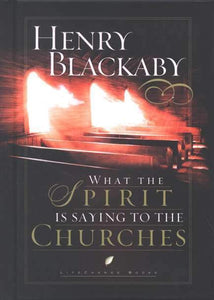 What the Spirit Is Saying to the Churches Bible Study (ebook)
What the Spirit Is Saying to the Churches Bible Study (Out of Print)
This study is now available for free as an ebook.

Author: Henry T. Blackaby
Publisher: Multnomah Publishers
ISBN (10): 1590522168
BMI Stock Number: BMI0004
This six-week Bible study brings home the message of Henry Blackaby's stirring book to Christians who are ready for the miracles of God to take place in their own churches. With personal discussion questions, a sound exploration of the biblical truths that undergird a church's mission, and a church inventory section that helps members and leaders evaluate the Lord's will for their particular church setting, this is a rousing plan of action for the living body of Christ.
This study is a companion to the book What the Spirit Is Saying to the Churches and is meant to be used with the book.
---